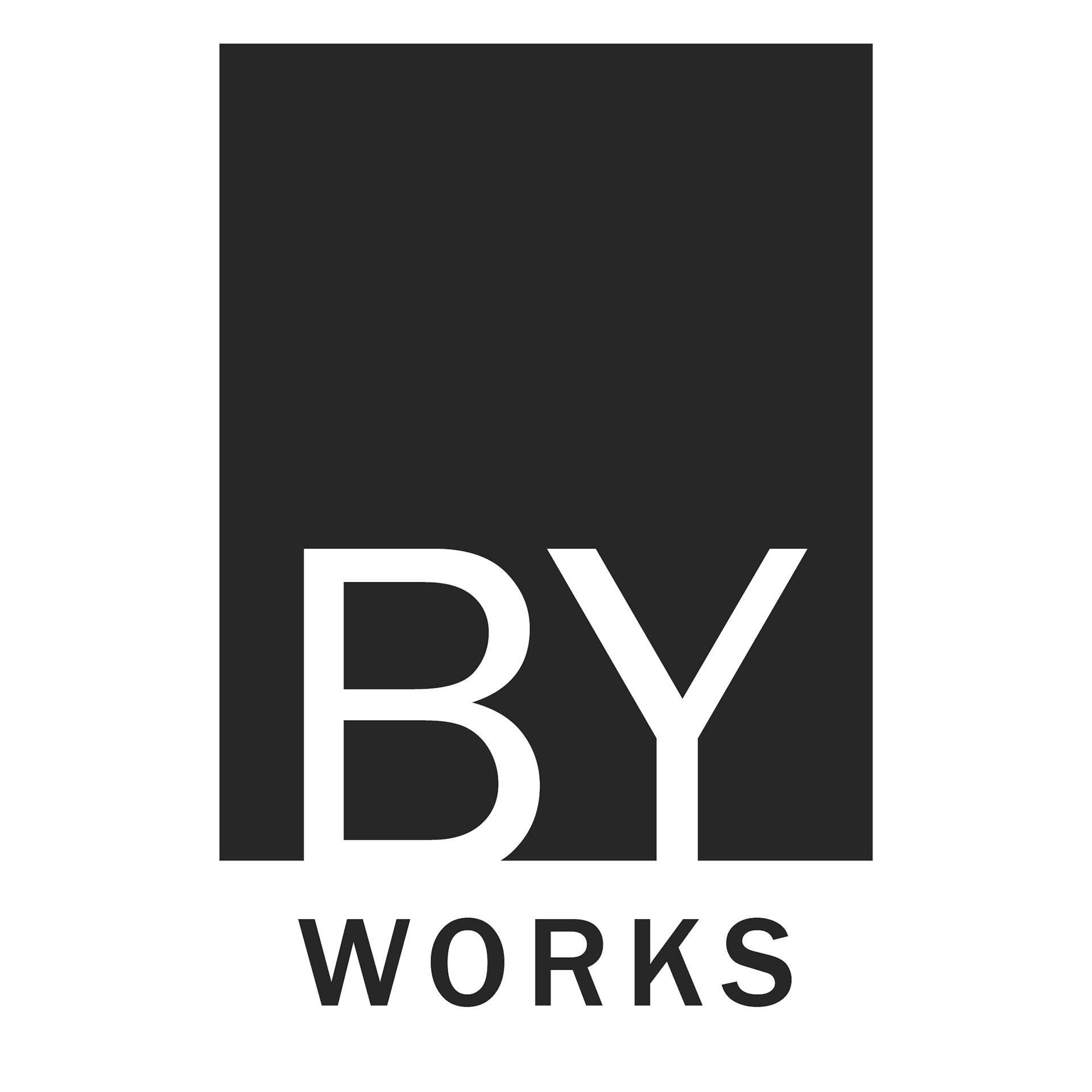 By•Works is a design collective based in Copenhagen, engaged in social, political issues and how these concerns can be manifested in built form. We actively explore latent potentials for the space and the matter(s) that form our cities.
​​​​​​​
By•Works er et arkitektfællesskab med rødder i København engageret i sociale, politiske diskussioner og hvordan de kan blive manifesteret i bygget form. Vi arbejder aktivt med sekundære potentialer for de rum og ressourcer, der former vores by.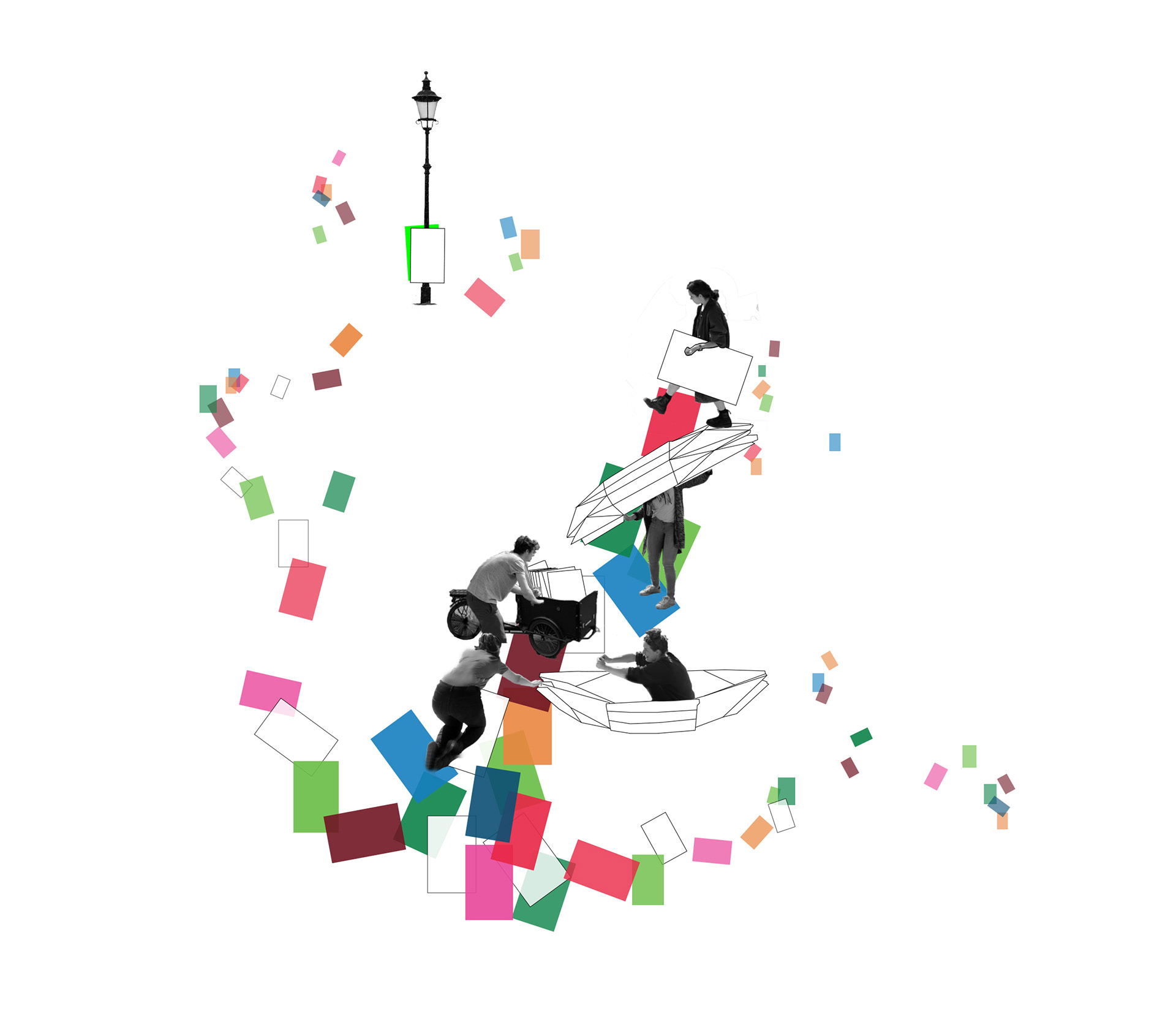 The last project found opportunity in the byproduct of representational democracy; the election poster. Every two years, thousands of plastic posters are made, put up, taken down, and left disused. The posters contain political ideas for a short time, but quickly become a burden to their makers. Yet they could be seen as an abundant resource with the potential to also materialise ideas.
We used the momentum of the 2019 Danish national elections to encourage people to engage in politics parallel to party agendas by creating a physical platform for making, testing and participating. We invited actors of the Danish political scene to re-activate their used posters to create a temporary civic space.
The built structure was built after the national election of 2019 and facilitated talks as well as material testing. The space evolved through workshops and became a multicolored democratic mosaic.
​​​​​​​
An architecture of civic engagement and material exploration; politics through making.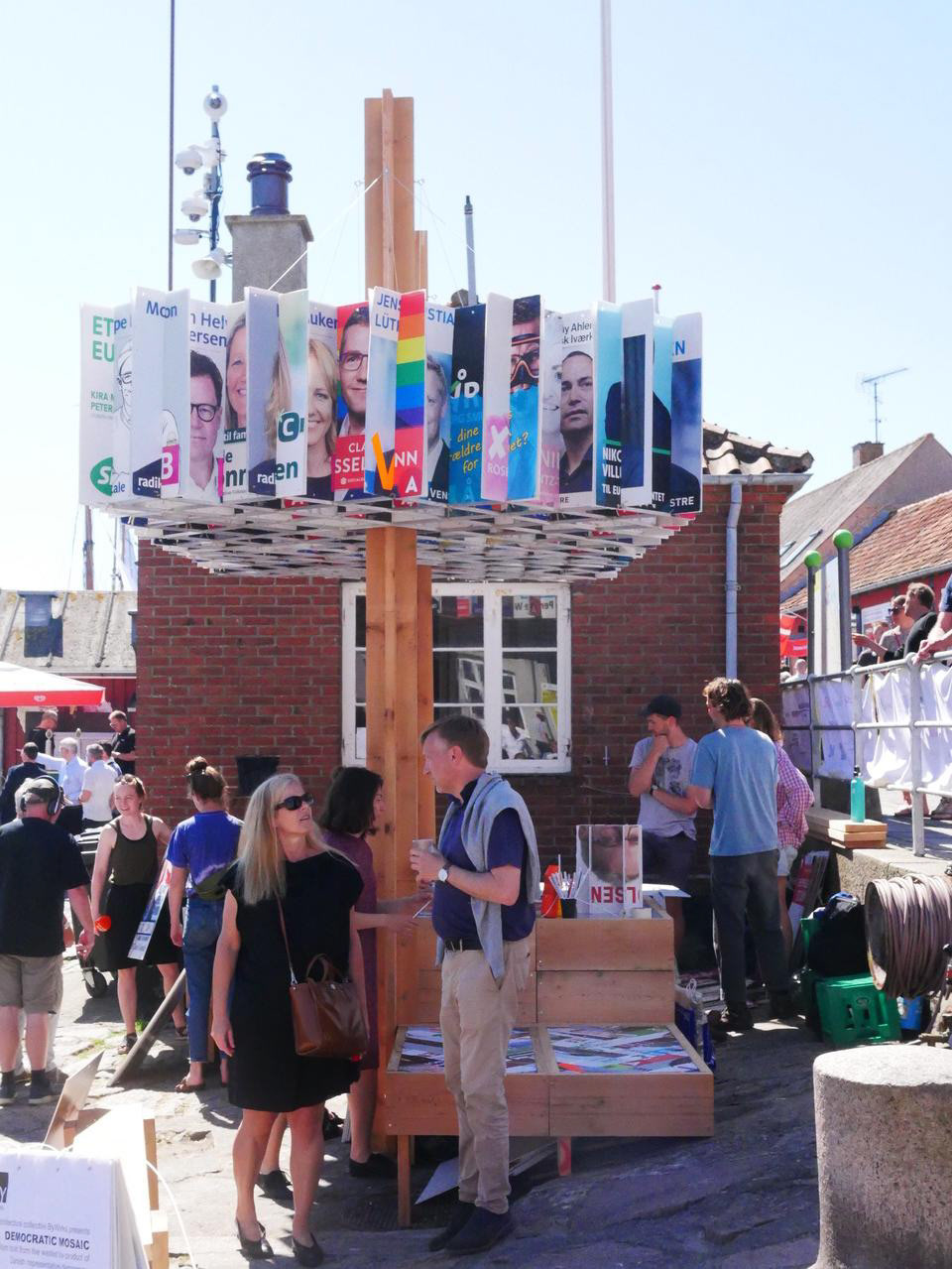 We re-imagined the election posters not as individual competitors for votes, but as collaborators, creating a collective space. Our aim was to bring together a multitude of individually represented candidates spanning the political spectrum, utilizing diverse aesthetic tactics whilst being contained in the rigid format of the poster. Through distortion, fragmentation and blending the parts were woven into a new whole; from an aesthetic of the individual to one of the collective.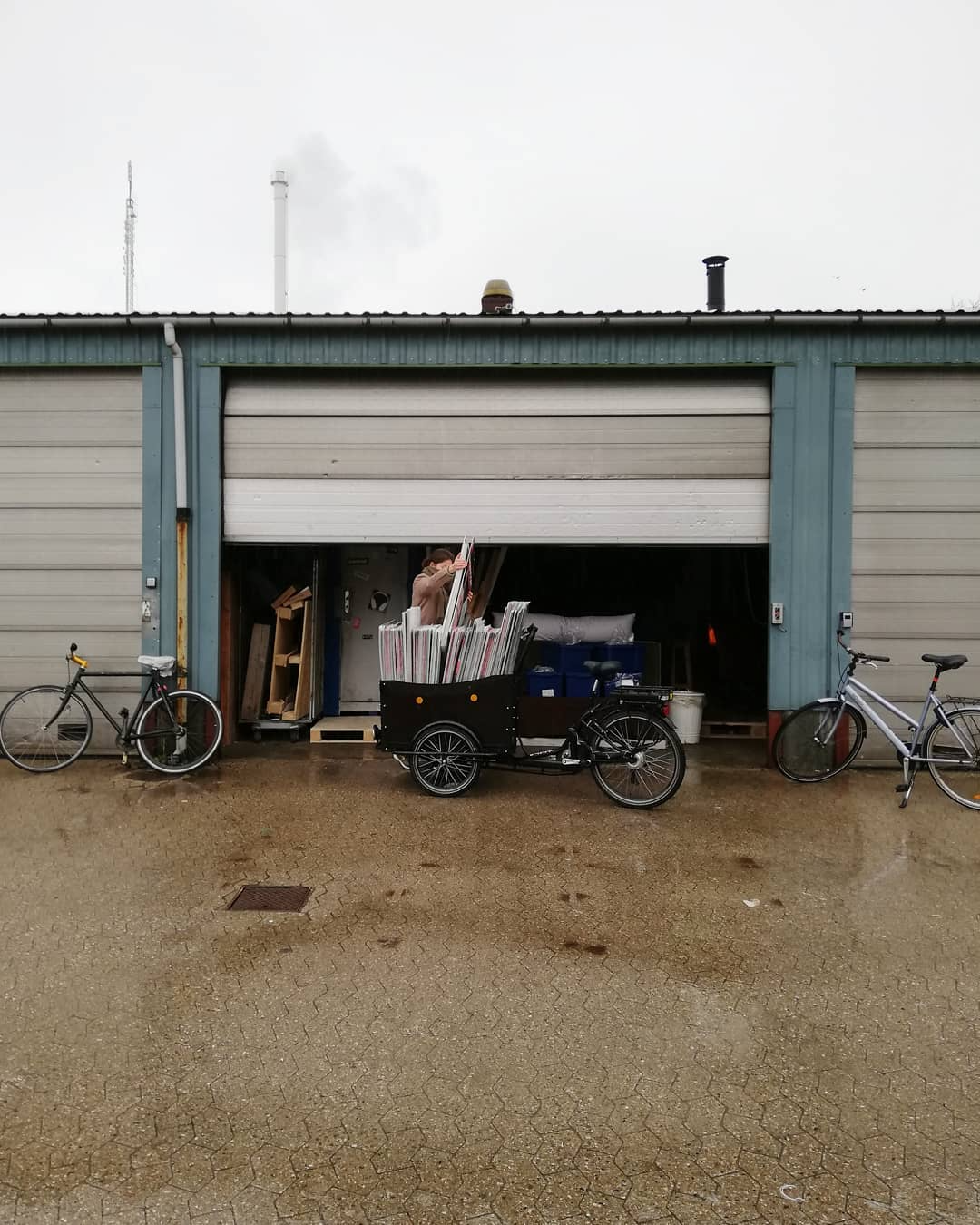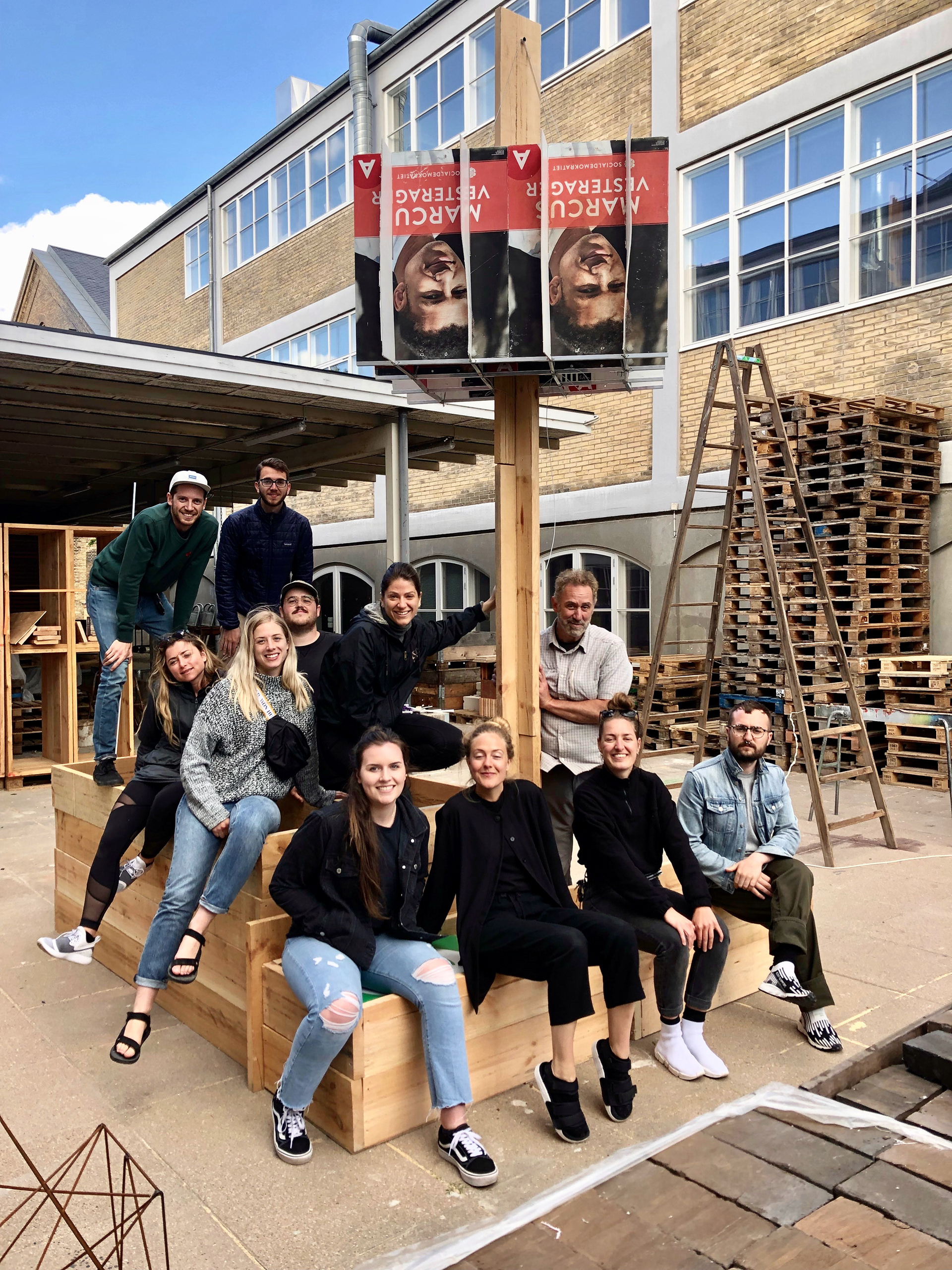 We collected disused election posters from various candidates and with them, built a pavilion at the political festival Folkemødet in June 2019. Folkemødet is a yearly meeting of people and politicians to debate current political issues, and strengthen democracy and dialogue in Denmark. It takes place in Allinge on Bornholm and this year run from the 13th to the 16th of June, framing four days of intense dialogue around societal concerns with a special focus on the UN Sustainable Development Goals.
Our presence at the festival was a great opportunity to develop the agency of architects in the political apparatus, seeking active participation and contact between citizens and politicians, through the development of the architectural project.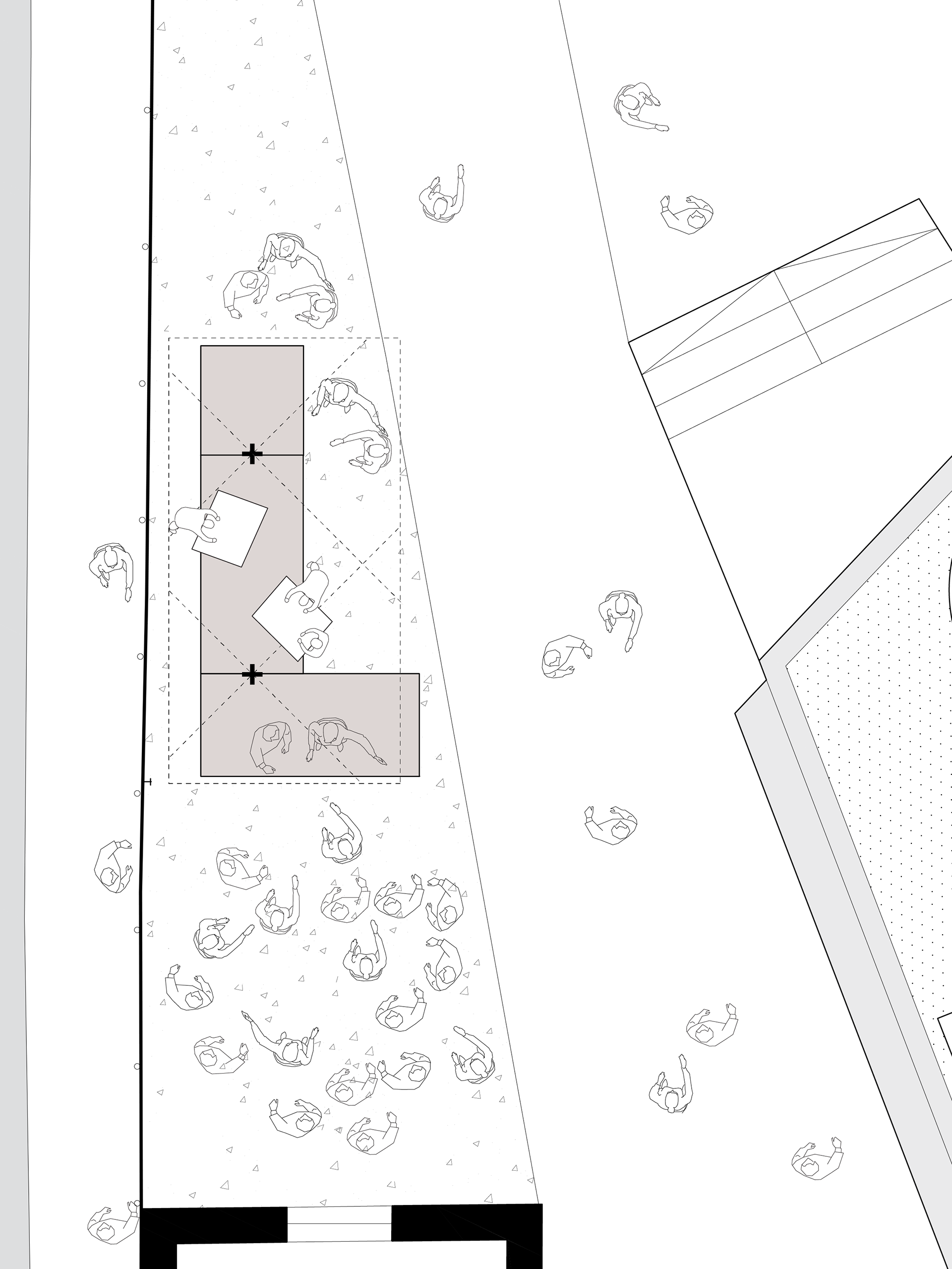 The design fulfilled three main goals: present structural, architectural and artistic possibilities of the posters, create a gathering point to host talks, and provide a sheltered working surface for workshops.
The Pavilion itself was designed as a multifunctional structure. The different heights of the base enabled people to gather, to use it as a table, as seating, as a stage or shading structure and was inviting for kids and adults.

By-Works is Anne Arnbjerg, Levke Danker, Camille Filbien, Tom Joseph and Olympia Nouska